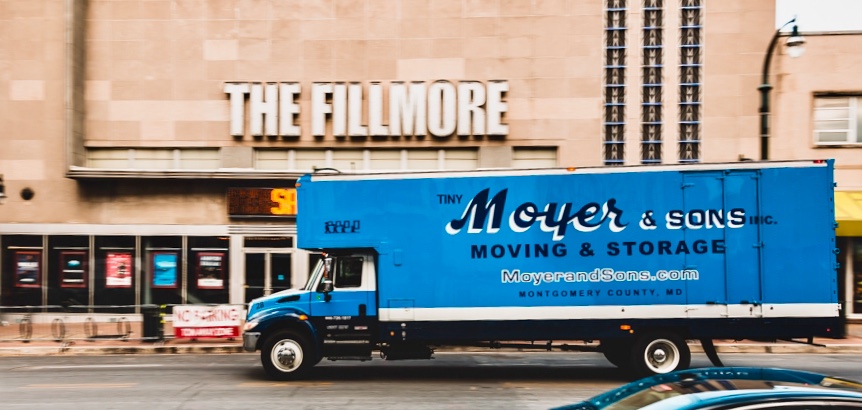 2017 Year in Review: BACK TO BLUE
We made our list…and checked it twice. 2017 was a landmark year for Moyer & Sons. We reclaimed our independence and repainted our trucks back to the unmistakable "Moyer" blue. For nearly 50 years, Moyer & Sons has been family-owned and operated. We consider ourselves part of the community – national and global, yes, but more importantly to us, a member of the local community. And we wanted to give back to that community that has given so much to us.
Working with local partners, Moyer & Sons expanded its philanthropic arm to assist nearly two dozen organizations in the area and beyond, donating 150 hours of labor and nearly $35,000 in time, materials, and cash gifts. These organizations include participating in Truck Days at Damascus High School, Beth Shalom Preschool, Bradley Hills Presbyterian Church Nursery School, Mill Creek Parish School, and St. Patrick's School. They include assistance with moving, storage, and materials for the Montgomery County Coalition for the Homeless (MCCH), Hospice Caring, KindWorks, American Cancer Society, A Wider Circle, For3Sisters, Lolly's Locks, and House of Ruth. And they include the additional collection and transportation of donated items from Manna Food Center and the YMCA of Silver Spring, MD.
Moyer & Sons continued their partnership with Move for Hunger, donating nearly 1000 meals to help fight hunger in the community. And – perhaps the work we are most proud of this year – we collected and delivered 70,000 pounds (that's three 53-foot trailers or five and a half African bush elephants!) to assist in the relief effort in Houston, Puerto Rico, and Florida after consecutive hurricanes swept those areas, leaving tens of thousands homeless, hungry, and without everyday provisions. The director of one of our partners in this relief effort – Beth El Preschool – sent an email to express her gratitude after a donation drive and delivery to their sister school in Houston: I will make sure our…families and congregation…know that it was Moyer & Sons who helped out a Jewish Day School in need.
But it is Moyer & Sons who want to express our gratitude. We thank you – our partners, our clients, our staff – for making Moyer & Sons a beacon of the community we love. We hope to do so much more in 2018 and beyond, and hope you will join us on our journey!
Thank you for all your help, and Happy New Year!
Moyer and Sons
---
*For more information about Moyer & Sons Community Outreach Initiatives, please contact Dan Cumberland at dan@moyerandsons.com. We hope to work with you in the coming year!