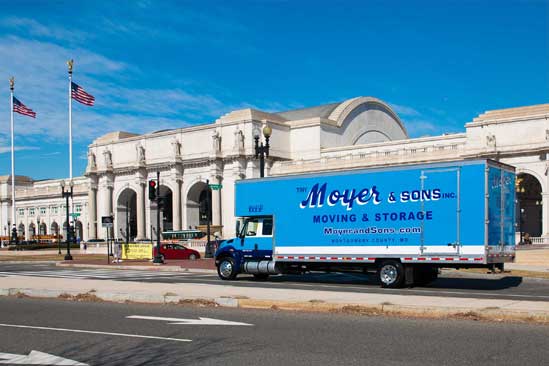 Customized Plans For You Needs
Though the interruption of a moving can never be helped, minimizing the disruption of day-to-day business is something that Moyer & Sons Moving & Storage does best. We handle the logistics so you can focus on what's most important — your business! With over 50 years under our belt, we know how to keep your business going even when you're moving.
Request Your Free Estimate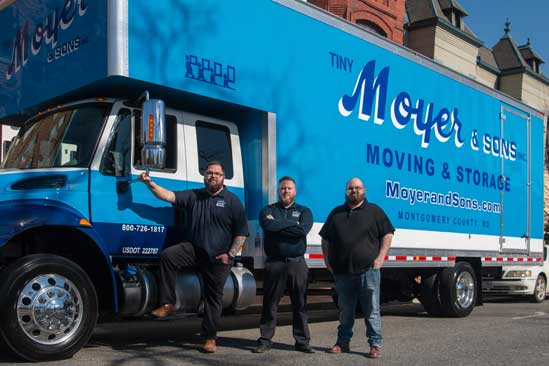 Reasons to Choose Moyer & Sons as your mover:
With over 50 years of moving knowledge, we have seen almost every moving issue and have an answer for it.
Our Moving Consultants are with you every step of the way.
Advice and Estimates are absolutely free.
Large Service Area. From moving a desk across town to moving your family oversees. We can get you there.
Our movers have been trained in the latest moving techniques.
Moving equipment is well maintained of and included in the cost!
We are so very proud to send our beautiful blue trucks to you!
When you move with Moyer, you become family.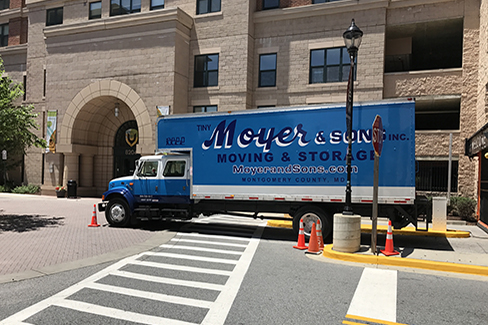 Your Corporate Office Moving Experts
At Moyer & Sons Moving & Storage, we know there's more to a corporate move than loading up some office furniture and supplies. It's about a transition that's smooth, one that has minimal interruptions to both the business and to the lives of the employees. It's about partnering with a company that you can trust to handle the logistics, while you focus on the needs of your business.
Located in Clarksburg, Maryland, we're a full-service mover that's been in business for more than 40 years. Unlike other local moving companies, we don't use a middleman for any of our services. Instead, we use a fleet of reliable and GPS-enabled vehicles, and people that are smart, focused, and dedicated to getting you and your possessions from point A to point B.
Personalized moving plans suit your unique moving needs.
Before the relocation takes place, we'll assign you a personal move coordinator that will craft a personalized plan that suits your needs and takes into account the needs of your business. We also make communication a priority, and the same person will be accountable throughout, keeping you in the loop, for every step of the journey.
Whether you're moving across the hall, across the state, or across the country, let us help you get there. Contact us by phone or online to get started.