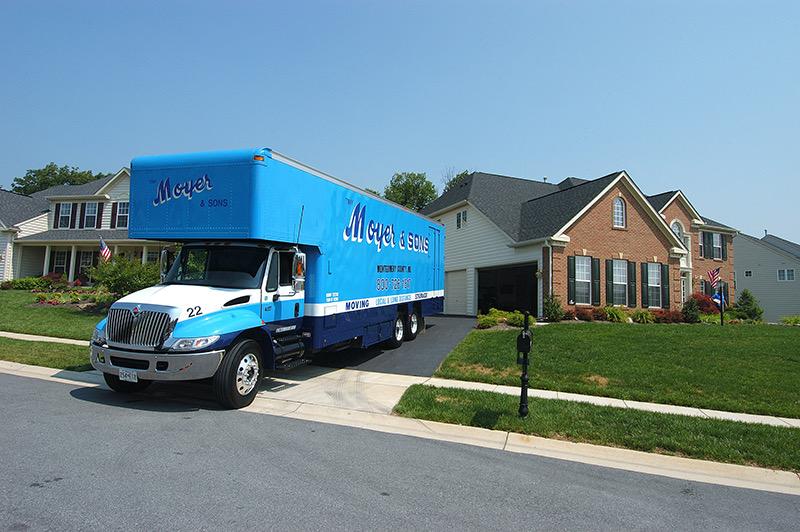 5 Reasons to Contact Moyer & Sons Early in Your Moving Process
Budget!

 Contacting Moyer & Sons once you have decided to move for a free estimate is a great way to figure out your total moving budget.   Many people love to wait until the end of the process when they are already in stress or panic mode, trying to figure out what to keep and where in the house you can hide all the boxes.  Moyer & Sons will give you a written estimate on pricing that can dramatically help that budget. We also fully understand that what you have now and what you will be moving might change.  We account for that and can always come out later in the process to re-evaluate the estimate. Even if it is a few months out, call Moyer & Sons and we often will give great tips on how to keep the move within your budget.

De-clutter for showings

.  Ever been to an open house and you just could not see yourself in that home due to all the "stuff".  Real Estate Agents have become amazing at showing homes, it really is a skill. However, after years of living in a home, we acquire beloved personal items and people are always shocked about how much they have.  It can be daunting when preparing for an open house. Well kick your feet up a bit, as an additional service of the move Moyer & Sons can come by before the open house and put those extra houses hold items into our storage facility, removing that cluttered look.  Then when you move into your new home, all your possessions will be moved together. Moyer & Sons also helps with the donations of reasonable household items! Moyer & Sons works with multiple charities to help minimize the time and effort you need to spend on finding and arranging donations.  We can pick it up with the move and donate it on your behalf (if you need a donation receipt the charity can provide that).

Packing and Packing Materials.

 Almost no one likes to pack before a move, boxes and paper are everywhere and your home looks like a disaster for a few weeks.  By contacting a Moyer & Sons early, you can find out how much a full or partial packing job can be, eliminating one of the larger stressors for you during a move.  If you do decide to do some packing on your own, why even bother contacting Moyer & Sons until you are ready for the full move? Did you know…. Moyer & Sons has a free (yes

FREE

) used box program where you can pick up a variety of boxes from our Clarksburg warehouse…. Saving what could be hundreds of dollars in boxes and time trying to find the right material.   Now that you contacted Moyer & Sons early, you have a bunch of free used boxes (if you want to pack yourself), you now have time to pack correctly and eliminate so much stress!

Expertise

.  Letting Moyer & Sons early into the moving process we are available to help you along the way.  Answer questions, give tips, and even stop by if needed. With almost 50 years of full service moving around the Washington DC metro area and across the United States we have a treasure trove of ideas and knowledge we are excited to give to our customers.

Peace of Mind

–  Moving is not easy and can eliminate some of the joy involved in buying a new home.  Moyer & Sons Moving & Storage can give a lot of that joy back. Giving you the ability to focus more on the excitement of buying the new home you have always wanted, or the time to say goodbye to the home the kids grew up in.  Contacting Moyer & Sons early can allow us to help your budget, pack your personal items professionally, de-clutter your home for the open house, and on moving day help bring in the items that will make this house…. A home.