Moyer & Sons Moving & Storage Joins International Association of Movers (IAM)
IAM Membership gives Moyer & Sons an opportunity to be the global champion for the moving industry by advancing the professionalism and operational excellence of our company.
The International Association of Movers (IAM) is the moving and forwarding industry's largest global trade association. With more than 2,000 members, it comprises companies that provide moving, forwarding, shipping, logistics, and related services in more than 170 countries. Since 1962, IAM has been promoting the growth and success of its members by offering programs, resources, membership protections, and unparalleled networking opportunities to enhance their businesses and their brands.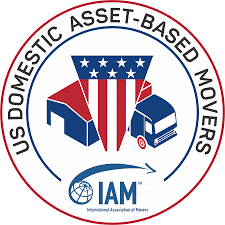 A quote from Moyer & Sons:
"Moyer & Sons Moving & Storage has taken our international moving services to the next level by joining The International Association of Movers. Everyone in the Moyer & Sons organization works hard each day to give the absolute best service possible. When it is time to move, please think of Moyer & Sons"